June 22, 2018 |

Reuben Bush
10 things we learned from The Single-handed Care Summit
11 venues. Over 300 delegates. And a lot of talk on single-handed care. It's been brilliant – thank you to everyone who helped make it a success. We loved catching up with familiar faces as well as meeting new people. But the most important outcome by far has been the opportunity to share ideas and learn new things. So here we go. 10 things we learned from The Single-handed Care Summit. We hope they're helpful.
1. Blanket double-up care packages are ILLEGAL
All our delegates agreed that care packages should be created and implemented on a client-by-client basis following individual assessments. On the other hand, most agreed that this doesn't always happen. But did you know that blanket policies that are overly prescriptive (i.e that only allow for either double or single-handed care) are illegal? It's known as Fettering of Discretion.
Whilst authorities are required to act consistently by following their own policies, they must, paradoxically, also ensure they do not behave too consistently. An authority should not take over-rigid decisions; if it does so it might be fettering its discretion; this is unlawful because an authority cannot 'slavishly follow a policy without regard to individual cases'. The concept of fettering discretion is used to prevent authorities from adopting blanket policies which they are not prepared to modify, even in exceptional circumstances.
(M.Mandelstram 1997)
2. Seriously scary stats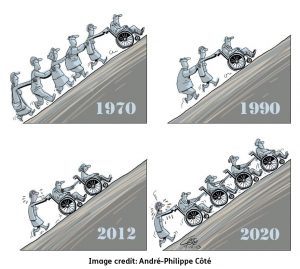 If you think our health and social care system is up against it right now, then you should probably sit down to read these next sentences…
The old age dependency ratio is a figure calculated as a percentage of how many economically inactive people (generally over 65s) will need to be supported by 1,000 economically active people. In the UK today, 285 over 65s will need to be supported by 1,000 people of working age.
However, by 2036, that figure is expected to rise to 475.So how does that affect our work? Essentially, statisticians are predicting a 60% rise in the number of older people predicted to have care needs within the next 20 years. So, the task of reducing care packages will be critical if we're to have enough human resource to meet demand.
3. What the future of care COULD look like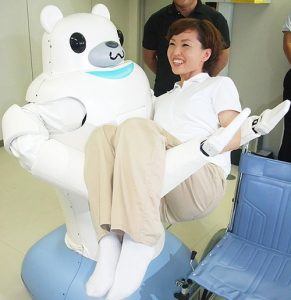 One solution that is being considered seriously is automated care. Automation takes the idea of mechanisation (i.e people using technology to assist them with tasks) one step further. In theory, automated care tasks wouldn't require any human intervention at all.
And while that may solve the problem of human resource, we asked our delegates if this is how they would want to be treated in their advanced years. The answer, predictably, was no. Definitely not.
4. Single-handed care carries a lot of benefits (…continued below)
So, if we're not comfortable with the ethics surrounding automation, perhaps we can use mechanisation to power single-handed or reduced care. And along with the obvious benefits of helping spread human resource more effectively, physiotherapist Peter Maindal outlined a host of additional benefits.
These included limiting the risk of accidents by reducing distraction (when multiple carers are present, there is always a risk that they will be distracting each other). Peter also discussed the more dignified approach which comes from one-to-one care.
5. …including hefty cost savings
Down to the numbers. During the Summits, Independent OT Gill Creighton discussed two examples of organisations who transitioned to single-handed care. Suffolk County Council saved £554,546 in first 18 months with ongoing savings of £7,000 per week. Thurrock Council saved £119,000 in first year, with ongoing savings of £9,000 per week.
6. Evidence helps build successful bids for equipment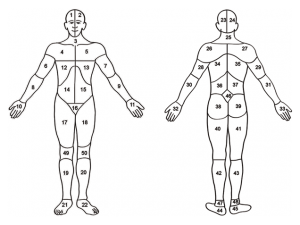 Independent OT, Gill Creighton, holds an impressive 100% success rate for equipment bids. During her session, Gill discussed the various indices she has utilised over the years when compiling business cases.
From simple systems, such as the Likert scale, which ranks pain on a register from 0 to 10 – to more involved surveys, such as the Rapid Entire Body Assessment (REBA).Gill acknowledged that the more intense systems can be tricky to get your head around initially, but stressed the weight that such empirical evidence can add to your argument.
7. Back to blanket policies, we learned that the law is often misinterpreted
National Minimum standards regulation for domiciliary care (2003 p.240 – section 12.8) states that 'Two people fully trained in current safe handling techniques and the equipment to be used are always involved in the provision of the care when the need is identified'. Those last five words are often overlooked, which can lead to misinterpretation of the policy.
8. Our clients and patients are more discerning
One talking point during the summits was whether delegates had noticed a shift in expectations when it came to care. We concluded that, yes, increasingly our clients and patients have been expecting a higher quality of care than perhaps previous generations. This is, of course, no bad thing. But it does add the overall pressure.
We also discussed the anecdotal, but commonly shared, observation from delegates that clients are patients' care needs were becoming increasingly complex.
9. The equipment available is more sophisticated and varied than perhaps we first thought
Of course, the Felgains team knew this already, but it was gratifying to see our delegates getting hands-on with innovative kit for the first time. Overall, we'd say the Raizer Emergency Lifting Chair was the star of the equipment exhibition, raising more than a few "ooohs".
10. We're in a strong position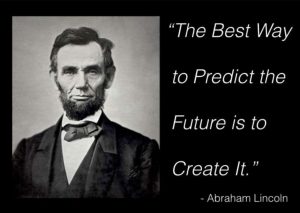 Perhaps our most important learn on the Summits was that (despite alarming statistics surrounding upcoming challenges) we're in a better position to tackle the future than perhaps we knew.
Why? Because over 400 delegates turned up to single-handed care summits, all committed to developing their own knowledge and inspire excellency in care. And as long as we have people like that, as well as people like you (you're reading this blog for the same reason, right?), we think health and social care will be OK.
Author
Reuben Bush
Reuben joined the Felgains team in August 2019, bringing with him passion and experience in marketing and design – from a rather different sector. His focus is now on improving each and every touchpoint of our customer experience and building a vast following of raving fans! He loves road cycling, and also happens to have rather a weakness for food – he's a bona fide chocoholic!