14th December 2017
Pick the perfect Christmas gift for your loved-ones living with dementia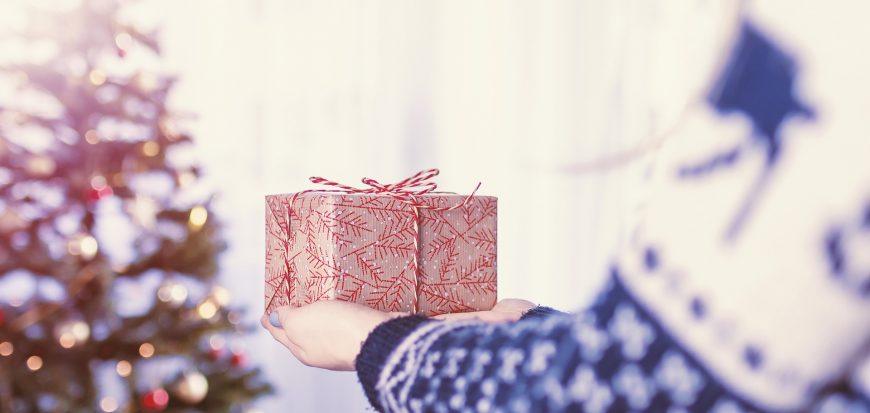 Choosing a present can be hard. But if you've always exchanged gifts at Christmas time, why should this year be any different? Linda, our Retail Customer Services Executive, has hand-picked 5 top gifts from our Dementia Care range.
1. Sing Along Songbook and CD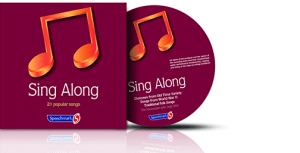 If your special someone loves a sing-song, or even just listening to music from their youth, the Sing Along Song Book and CD could be just the thing. Including music and words for over 100 popular old-time tunes, there's something to suit every taste. Numbers range from folk songs, choruses from variety shows, and songs from World War II. Plus – ideally – some Christmas songs and hymns. Why not take the lead and help them find their voice?
2. Retro Themed Colouring Book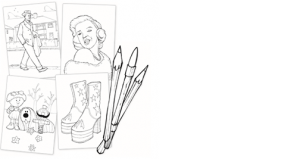 Adult colouring is all the rage. As well as helping to combat stress and improve mindfulness, colouring-in is still jolly good fun. Team that with retro images, including Spitfire aircraft and scenes of picnics and seaside holidays, and you've got hours of shared festive fun.
3. Activity Blanket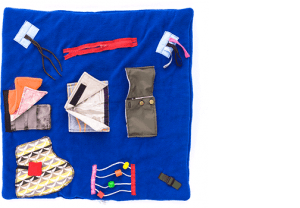 If your loved one often finds themselves restless, the Activity Blanket is a great way to keep them stimulated. The warm fleece base will keep them cosy and warm, and the various attached bits and bobs, such as zippers, slide-able beads, and poppers, provide stimulus to keep their hands busy.
4. Coastal Path Jigsaw Puzzle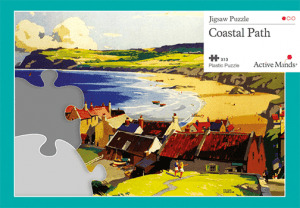 Our Active Mind jigsaws are designed to evoke happy memories, prompt conversation, and stimulate both mind and muscle. The Coastal Path puzzle is our favourite, depicting the beautiful seaside village of Robin Hood's Bay, Yorkshire – but there are lots to choose from. You can plump for puzzles with just 13 pieces, or slightly more challenging options with 35. However, whichever one you choose, the sense of achievement is just the same.
5. TimeSlides Reminiscence Cards: Animals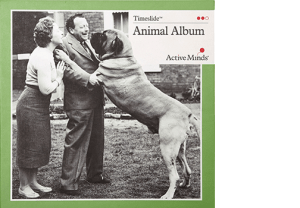 A great way to retrieve fond memories and kick-off a chat, these carefully-selected cue cards include images from the 1950s, 60s and 70s, with handy questions on the back to help stimulate discussion. We've chosen the Animals option, but there's also an 'At Home' choice for homebirds.
If you need any help identifying the perfect gift, why not request a brochure, visit our showroom, or get in touch? Linda's full of expert knowledge, and is always happy to talk things through.
Merry Christmas!