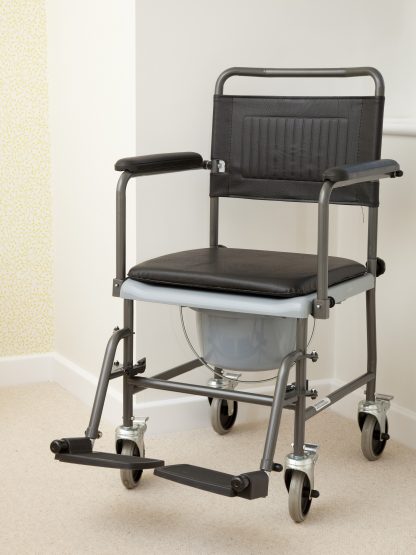 Bariatric Mobile Commode Chair
This bariatric mobile commode makes it easy to move a person around the home, while keeping facilities on hand. It features detachable arms and a padded seat for extra comfort.
Choose from 20 or 22 inch seat widths.
Why not get in touch for further details and pricing?