Pallas 150 Stand Aid Patient Hoist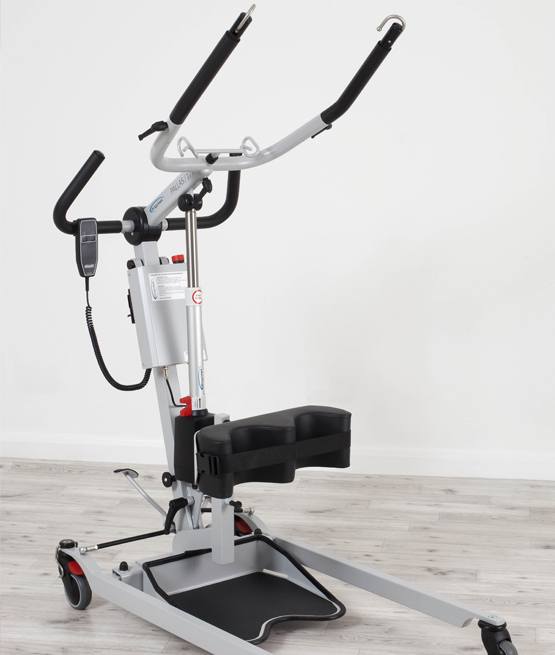 Key benefits:
The lift movement follows the natural sit-to-stand pattern, providing a more comfortable and safer posture for the user.
A height, angle and depth adjustable knee pad provides for various needs and ensures the user is supported through the transfer.
The Pallas 150 can be used as a rehabilitation aid in gait training by removing the foot tray.
Customers who viewed this item also viewed