June 19, 2020 |

Reuben Bush
Benefits of good positioning with Physio Peter Maindal | Felgains Friday Training Webinar
There are many situations in which positioning should be an area of great attention – particularly bedridden clients with reduced mobility, those with pressure ulcer risk, clients being washed in bed and restless or unstable clients.
Unfortunately, positioning is often considered to be complicated and as a task best left to experts. This is unfortunate because positioning does not require any specialised training or knowledge.
Watch this webinar from Friday 19th June to see Physiotherapist Peter Maindal, original inventor of the LEJRELET positioning cushions, explain how simple it can be and the far-reaching benefits you can achieve with correct positioning.
Click here to watch the webinar about the LEJRELET range in more detail 
Click here to book your virtual demo
The Speaker: Peter Maindal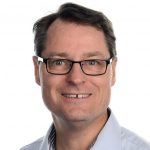 Peter is the CEO of the VENDLET group and a professional physiotherapist with extensive expert knowledge in moving, handling and positioning.
Author
Reuben Bush
Reuben joined the Felgains team in August 2019, bringing with him passion and experience in marketing and design – from a rather different sector. His focus is now on improving each and every touchpoint of our customer experience and building a vast following of raving fans! He loves road cycling, and also happens to have rather a weakness for food – he's a bona fide chocoholic!