August 31, 2023 |

Terry Smith
Can HelpFall be customised?
A question we're often asked by ICBs and other organisations looking to roll out HelpFall in their region is whether it can be customised to better suit the needs of their region. 
The short answer is Yes, HelpFall can be customised. In this article, we will explain the various customisations that are available for HelpFall, how much customisation costs, and how long a custom version of HelpFall takes us to create for you.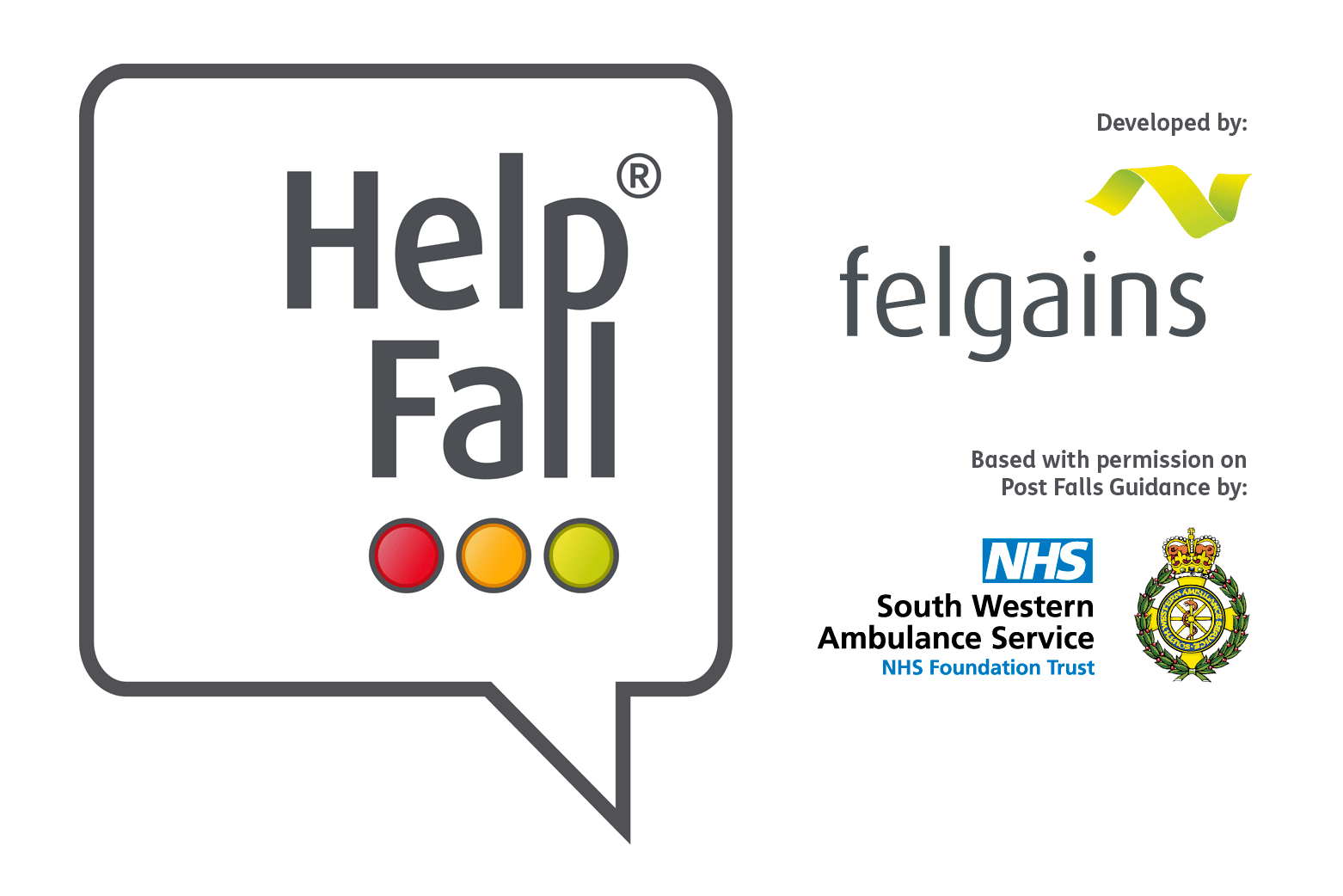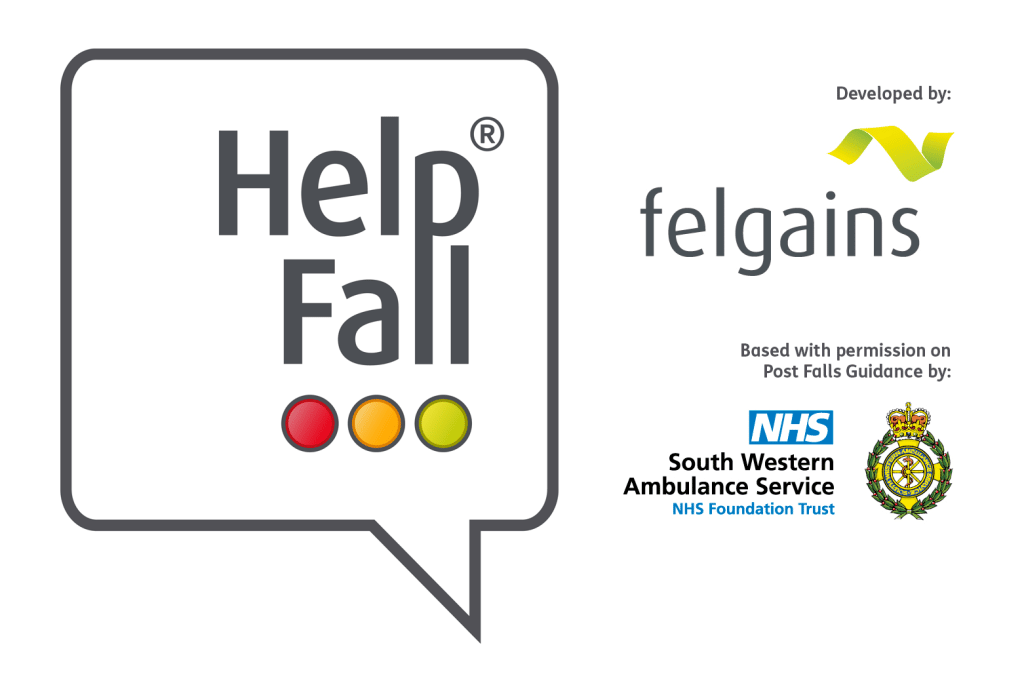 What customisations are available for HelpFall?
There are a number of customisations available for HelpFall:
Get your logo(s) added
HelpFall can be customised to show your logo(s) alongside the Felgains and HelpFall logos, which appear at the footer of each HelpFall screen. 
Customised guidance for each of the red, amber and green 'what you should do now' screens
HelpFall can be customised to reflect the pathways set up in your area and to suggest the most appropriate next steps the responder should take depending on the outcome of the fall and whether it has been classed as a major, minor, or no-injury fall. 
Depending on the pathways that are set up in your area, this could look like suggesting the responder refer the patient to a specific Multi-Disciplinary Team, your local fall prevention service, or other relevant partners within the system. 
Custom fields in the report
We can add additional fields to the HelpFall reporting section to better reflect your needs and to generate reports that suit your requirements. 
For example, we can add a field on the report to specify what service the fallen person was referred to, enabling you to monitor and analyse this data. 
Custom reporting and project dashboard
If required, we can also set up custom reports and a project dashboard to enable you to monitor the success of your HelpFall rollout. The dashboard can be created to include custom reports such as the cost savings and return on investment of your project.
Below is an example HelpFall dashboard created for NHS Northamptonshire ICB (sample data shown):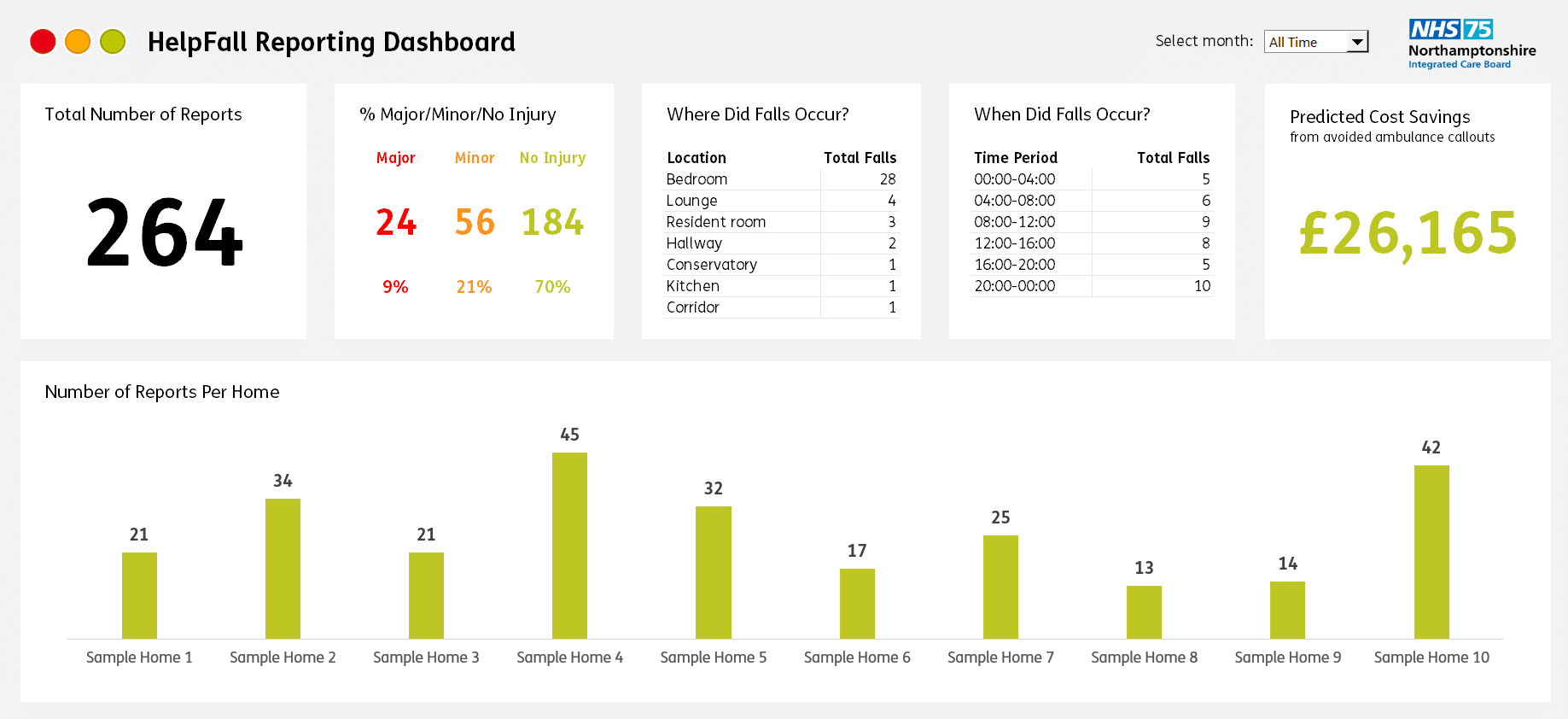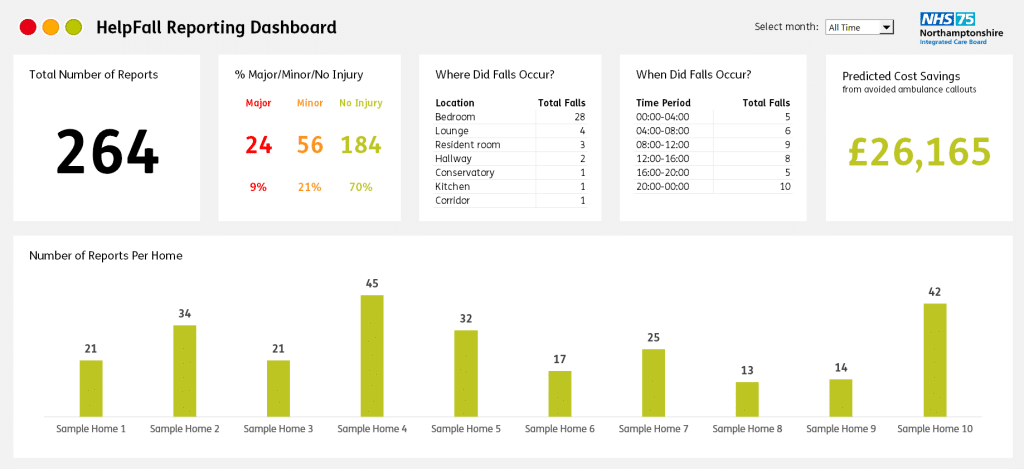 How much does customisation cost?
Pricing for customisation is on a case-by-case basis, depending on your requirements and how much customisation you require. That said, you can expect to pay between £5,000 -£7,000 for a custom version of HelpFall. This price includes the above customisations, as well as:
Customised QR Code Stickers and Posters
Incident reports for the care homes
Quarterly insights reports
For detailed costings, please contact us to discuss your requirements on 01473 741144 or via the contact form below.
How long does it take for us to build a customised version of HelpFall?
Once we have received your HelpFall customisation request, we'll start the development of your custom HelpFall Web App and have this ready for you to sign off within 2 weeks. 
---
Related articles
How To Use HelpFall To Assess A Fallen Person For Injury
How does HelpFall de-risk falls response?
How Do ICBs Implement HelpFall And The Raizer Lifting Chairs?
---
Get in touch
Got a question or want to send us a message?  Let's talk.
Author
Terry Smith