September 28, 2018 |

Reuben Bush
Ready. Set. BAKE!
During the whole of September our thoughts have been turned to World Alzheimer's Month. We've made Memory Boxes, explored important research findings, and shone a spotlight on our dementia care products.
Today, it was time to really take the gloves off. Oven gloves, that is. Getting competitive in the kitchen, we offered the best cakes we could muster in a bid to be crowned star baker. We're not going to lie, there was a definite range of ability – including some seriously hidden talent coming to the fore.
In the end, Harvey snatched victory with his boozy carrot cake. What a beauty.
But the real winner here is in fact all of us, as we raised some much-needed funds for the Alzheimer's Society.
Want to get involved? Alzheimer's Society have lots of fundraising ideas and a handily placed DONATE button. Go on, press it. It'll make you feel great.
---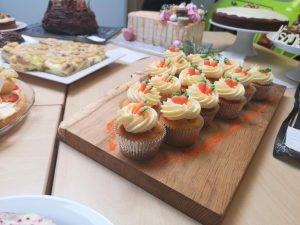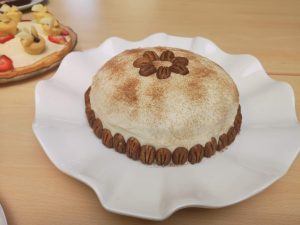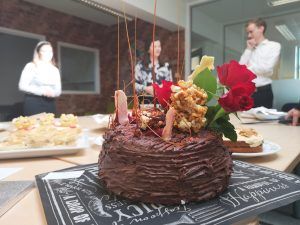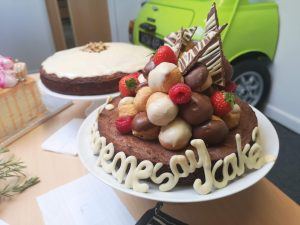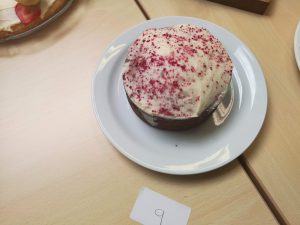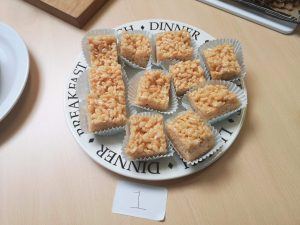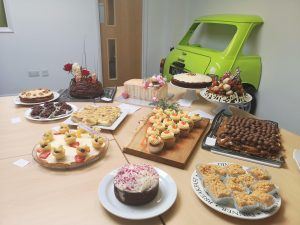 Author
Reuben Bush
Reuben joined the Felgains team in August 2019, bringing with him passion and experience in marketing and design – from a rather different sector. His focus is now on improving each and every touchpoint of our customer experience and building a vast following of raving fans! He loves road cycling, and also happens to have rather a weakness for food – he's a bona fide chocoholic!