Nest Thermoplastic Polyester Elastomer Hospital Mattress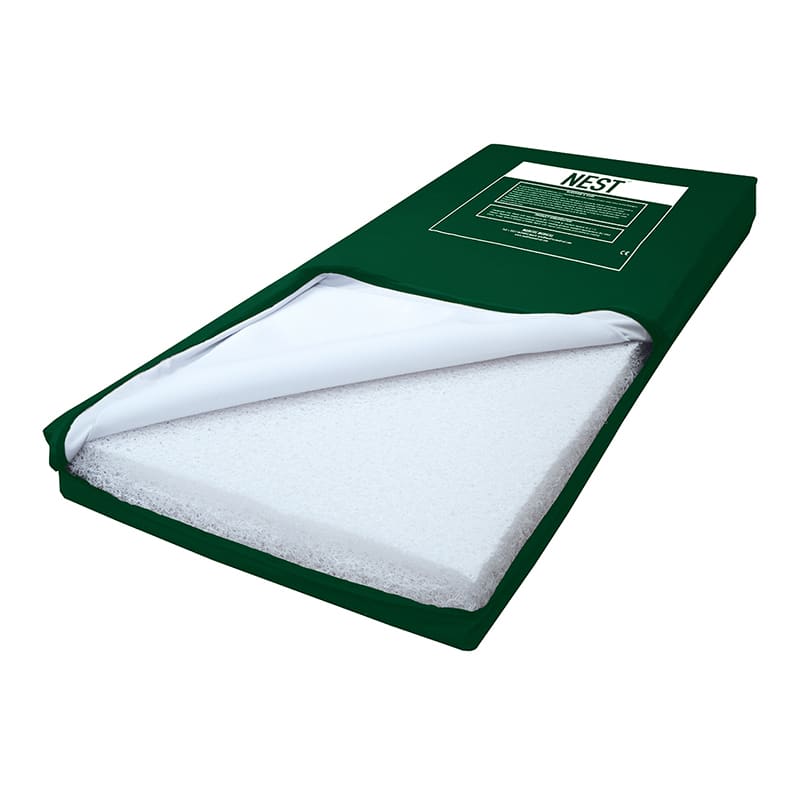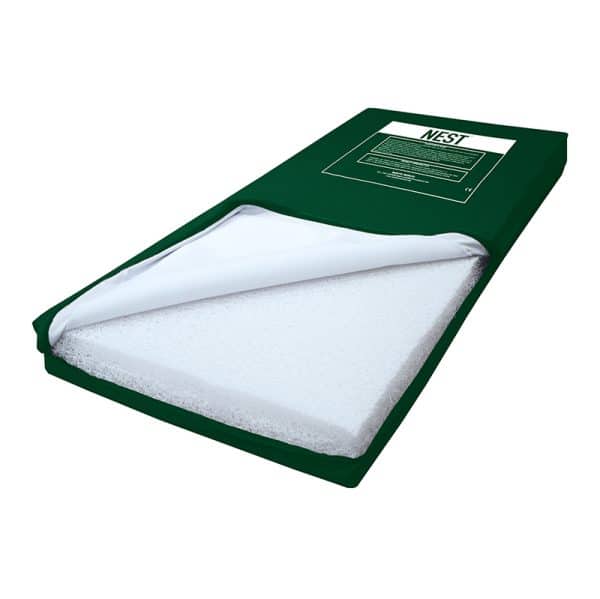 The Nest thermoplastic polyester elastomer mattress is a pressure relieving hospital mattress with a unique strand construction that helps you prevent and control infection, prevent and manage pressure injuries, and meet your sustainability goals.
Key Benefits
Inhibits harmful bacteria - preventing and controlling infection
Exceptional pressure distribution - preventing and controlling pressure injuries
Washable, reusable and recyclable – helping you meet your sustainability goals
Product Information
The Nest hospital mattress is made from BreathAir thermoplastic polyester elastomer. This unique construction of random woven strands has 3 key benefits;

Infection prevention and control

The strand material of the Nest mattress has anti-microbial properties which inhibit the growth of harmful bacteria. The resulting breathability of the Nest mattress means that, in the event of strikethrough, bacteria are not harboured and mould cannot form inside the mattress. This reduces the risk of healthcare associated infections.

Pressure injury prevention and management

Because the Nest mattress is 90% air, it has excellent breathability. This prevents heat and humidity build up in the mattress where the patient is laying. The unique strand construction also enables the patient to move more easily on the mattress. Both of these features promote better blood flow and decrease the risk of pressure injury.

Sustainability

Unlike foam mattresses, the Nest can be reused many times. When strikethrough is identified, rather than having to dispose of the mattresses in landfill or incinerator, they can be washed and reused – again and again. This means that you can significantly extend the lifespan of your mattresses. And once they have reached the end of their useful life, the mattress material can be 100% recycled. This is both significantly more sustainable and will provide significant cost savings for your trust.

Speak to us today about how we can implement the Nest Mattress in your organisation, to prevent and control infection, prevent and manage pressure injuries, and meet your sustainability goals.