What are active wheelchairs?
Active wheelchairs are high-performance, lightweight wheelchairs that support you in leading an independent, on-the-go lifestyle and offer unparalleled support and style. So, how is an active wheelchair different from a basic manual wheelchair?
Firstly, active wheelchairs are made from premium lightweight materials, from aircraft-grade aluminium to titanium, or even carbon fibre. This enables you to conserve your energy and be on the go for longer.
Secondly, active wheelchairs are highly customisable. This means that we can shape the fit, features and aesthetic of your new custom wheelchair to create a design that;
is perfectly sized to fit your body for unrivalled comfort, even for long periods
reflects your individual style
is kitted with the features of your choice to support your lifestyle and goals
You might also hear active wheelchairs referred to as;
ultra lightweight wheelchairs
folding wheelchairs
rigid wheelchairs
sports wheelchairs
custom wheelchairs, or
active manual wheelchairs.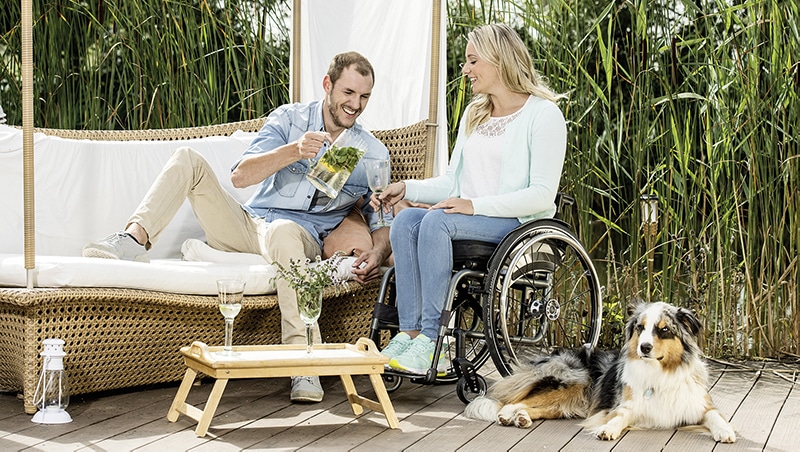 Who are active wheelchairs for?
 Active wheelchairs are best suited to people with good upper body control, that lead a physically active lifestyle, and are looking for a increased performance. For this reason, most self-propelled active wheelchairs are highly customisable and can be configured to suit your independent needs, from fulfilling a busy career to enjoying the countryside or playing sports. The huge range of specifications means they're suitable for anyone looking for a custom fit or prescriptive wheelchair that is:
lightweight
more manoeuvrable and responsive
more comfortable
a better reflection of their individual style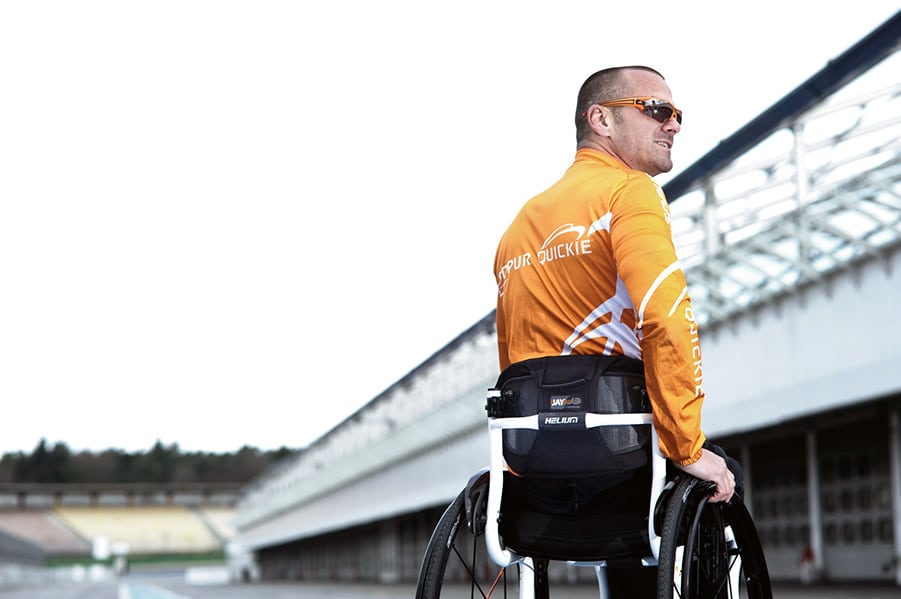 What should I think about when choosing an active wheelchair?
Because active wheelchairs are so customisable, the options can seem overwhelming. Let's break down the main things to consider.
1. Size
Every single person in the world has a uniquely shaped body. And for your new active wheelchair to perform at its best, it needs to fit yours perfectly. That's where our expert assessment comes in, whether it's from our Ipswich showroom or in your own home, so you can rest assured that your new chair will be just the right size for you.
There are two ways we can achieve the perfect fit. To start, we'll take your measurements. Then, looking at all the factors that are important for you, and your experience with active chairs, we'll recommend whether a fixed or adjustable frame is most appropriate. 
Bespoke welded frames made to precise dimensions give optimum performance and are preferred by experienced users, but an adaptable design can offer flexibility for users who are new to active wheelchairs or whose body shape or posture is more likely to change over time.
2. Frame Style
There are two choices of frame style for active wheelchairs:
i. Rigid frame
A rigid wheelchair has an ultra-lightweight one-piece frame that optimises efficiency by reducing flex in the frame, offering better handling and performance.  Design terms you may see used include 'monotube' or 'box frame'.  Typically, rigid frames have a 'fixed front end', meaning the legrests don't swing-away for transfers.  A one-piece flip-up footboard is a popular option for standing transfers.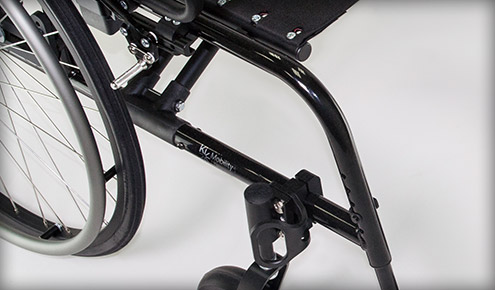 ii. Folding frame
Folding frame wheelchairs are viewed as more convenient for transport and storage.  With a folding cross-brace, they will typically also have a swing-away frame with individual footplates, to open up space at the front of the wheelchair for easier transfers. The trade-off from a rigid frame will be a less rigidity and more weight. 
Our trained assessors can help you strike the right balance between convenience and performance based on your individual needs.  After all, rigid wheelchairs can be just as transportable as a folding one – combining an already ultra-light and compact frame with options like a folding backrest and quick release wheels makes it possible for many to lift their chair in and out of a car independently. Or you may need to travel in your wheelchair, in which case a crash tested model will be needed.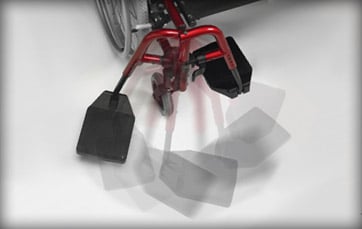 3. Seating options
For your wheelchair to give you functional freedom, it needs to optimise your posture and support upper body movement.  You may choose to have a low back fitted to your chair, as this will help to maintain good posture and core strength, as well as allowing your trunk more freedom to move. On the other hand, you may opt for a more supportive backrest.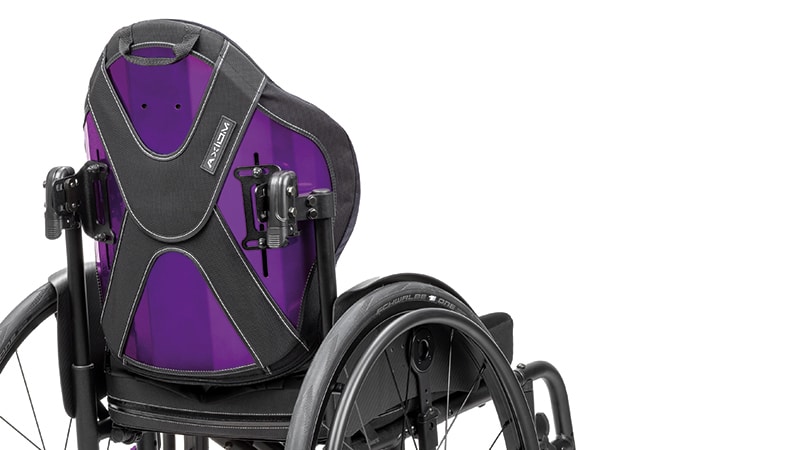 4. Wheel options
Getting the wheel configuration right is fundamental. This includes everything from wheel size to hand rim and tyre type, depending on what you'll be doing in your chair.  Setting the wheel position, including camber and centre of gravity, for your preferred level of performance or stability is also important.
5. Some questions to ask yourself
i. Where do I need to go and what do I need to do in my wheelchair?
This will inform your decision on key factors like the overall weight and transport (or lifting) weight of your new chair. 
If you're an experienced self-propeller, you'll probably be looking for an ultra-light wheelchair, which gives top-level manoeuvrability while minimising the amount of effort needed to get around (this is why active wheelchairs are sometimes referred to as sports wheelchairs).
By contrast, you may be a new user looking to upgrade from a basic self-propelled wheelchair and you'd prefer a wheelchair that feels more stable and grounded.  While folding designs and added options add to the weight, it's still possible to achieve a comparatively lightweight folding wheelchair that incorporates all the features you need.  
You may also want to consider whether you'll want any add-ons at a later date, like a freewheel, handbike or power assist.
ii. Are my needs likely to change in the future?
You may be a growing teenager and in-built adjustability will be your number one priority.  If you're an adult with changing physical needs you might need to think about modular postural support and pressure care.
iii. How will my wheelchair match my lifestyle?
We've talked a lot about functionality and not enough about style! Your chair needs to be an extension of your personality and there's definitely no shortage of options when it comes to choosing the design of your chair, with innumerable colour combinations, bold frames, minimalistic frames and everything in between.
Why not drop by our Ipswich showroom? You could try out lots of different models and get a sense of what works for you.   
How much do active wheelchairs cost?
So, what is a good active wheelchair price? Just as the range of possibilities for your new chair is so varied, so too can be the cost. As a rough guide, a custom wheelchair cost will probably be somewhere in the region of £1,200 – £4,000.
Every model has a starting price, and we can talk through the various options and custom wheelchair features from there. Together, we can work out what your priorities are and work within your budget to deliver a chair that suits you.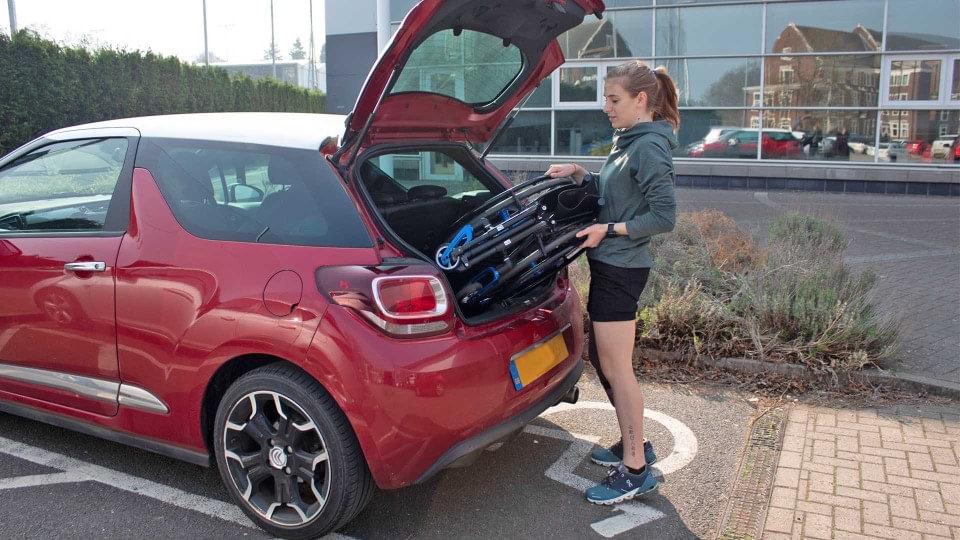 I'm interested in buying an active wheelchair – what now?
Check out our range and get in touch! We have the largest showroom in East Anglia, so you'll be able to wheel around and try out the options. And our active wheelchair specialists can help you tailor-make the best active wheelchair for you.
And if you can't come to us, we may be able to come to you. We travel within a 50 mile radius of our showroom in Ipswich – give us a call to discuss your needs and arrange an assessment. It's totally free and comes with no strings attached.
Get in touch to talk about your new custom made wheelchair today