April 27, 2023 |

Terry Smith
9 Best Exercises To Prevent Falls – With How-To Videos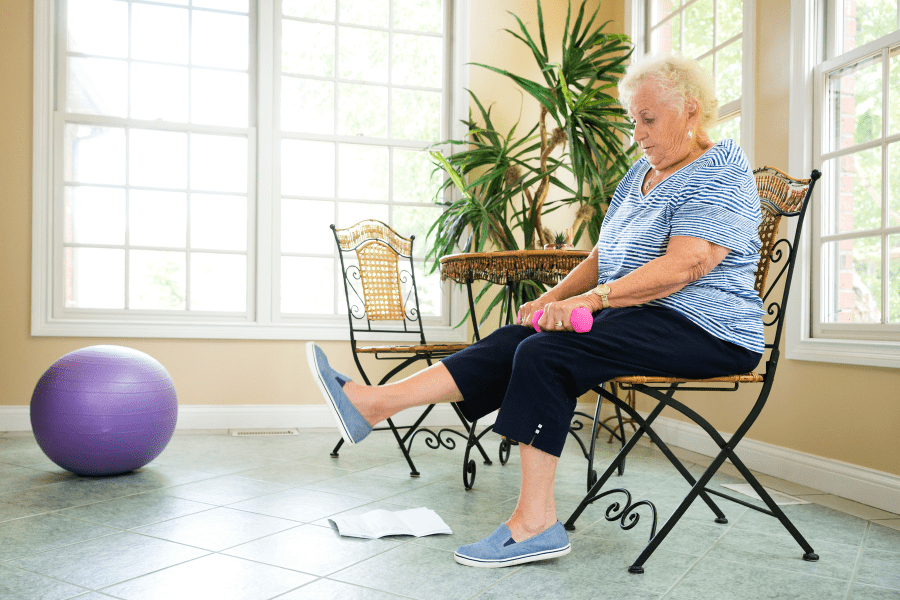 Does exercise help prevent falls in older people?
Exercising is a proven way of reducing the risk of falls in the elderly. Strength and balance exercises, such as those included in this article, make your muscles stronger and more flexible, reducing the risk of overbalancing and falling and enabling you to be active for longer. 
All 9 of the simple exercises in this article can be completed without the use of specialist equipment.
Please note that these videos are intended to be guides only, and Felgains accepts no responsibility for the results. Always seek medical advice from doctors if you are unsure about exercising, and stop if you're feeling unwell or in pain. 
9 exercises to help prevent falls in the elderly
Exercise 1: Elbow Flex (Bicep Curl)
Exercise 2: Trunk Rotation
Exercise 3: Shoulder Diagonals
Exercise 4: Lumbar Extensions
Exercise 5: Shoulder Circles
Exercise 6: Elbow Extensions
Exercise 7: Ankle Inversions
Exercise 8: Hip Marching
Exercise 9: Leg Extensions
---
Related articles
How do you know if a fallen person is safe to lift from the floor?
How Do You Lift an Elderly Person Who Has Fallen? (With Or Without Equipment)
How Much Does the Raizer Lifting Chair Cost? (Updated For 2023)
---
Get in touch
Got a question or want to send us a message? Let's talk.
Author
Terry Smith