May 3, 2023 |

Terry Smith
How to implement the Felgains Bed & Stretcher Movers in your hospital
If you're reading this article, you're likely looking at ways to reduce the risk of musculoskeletal injuries to porters and nursing staff from moving beds and stretchers around your hospital, and you're considering implementing the Felgains bed & stretcher movers. 
Powered bed movers reduce the risk of injury and improve efficiency when moving beds and stretchers around hospitals, by taking the weight and load off the person pushing the equipment. 
The purpose of this article is to explain how you can implement bed movers in the most effective way possible, to maximise the impact they have on reducing injuries and improving efficiencies and ensure your investment in equipment isn't wasted.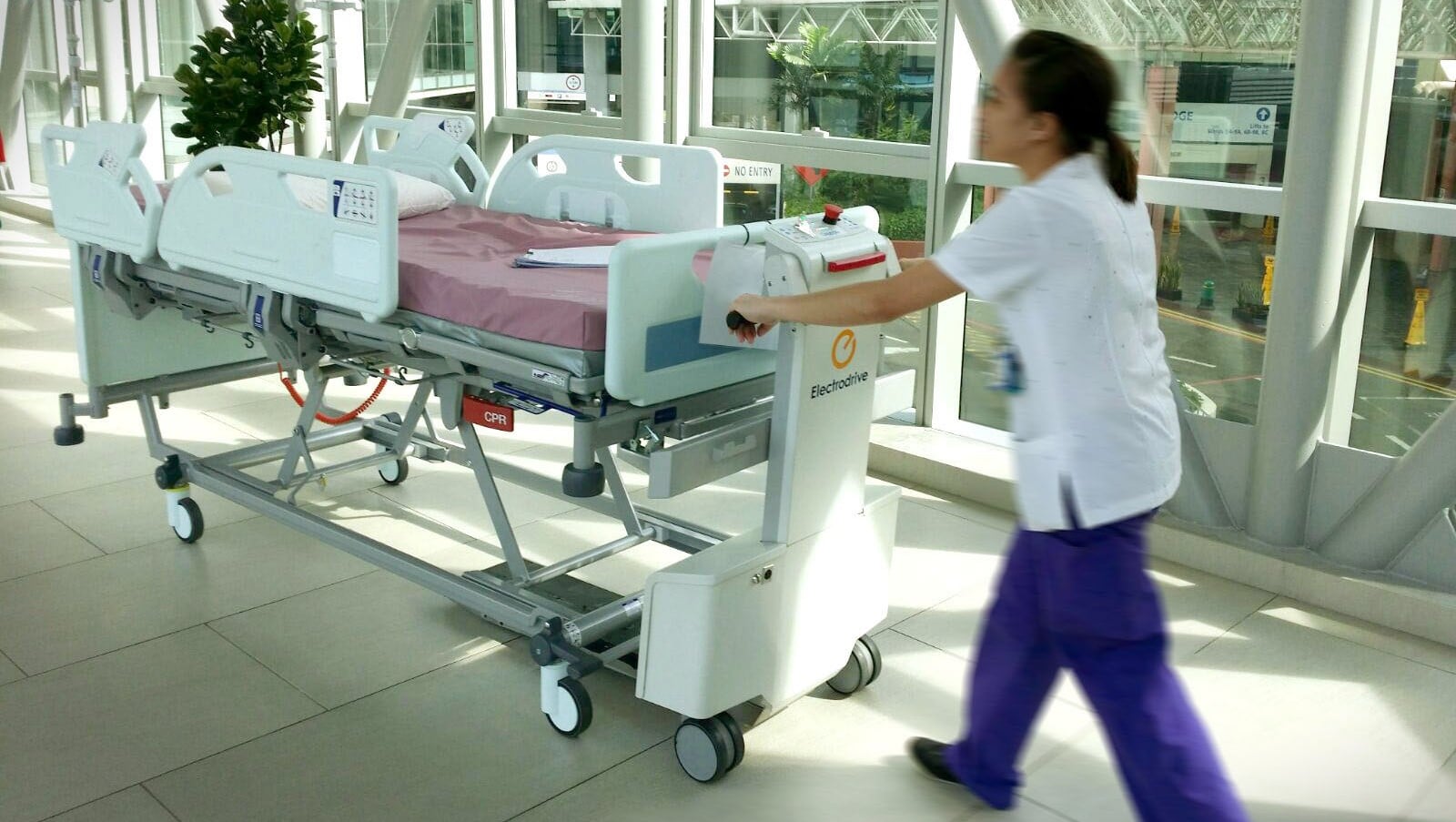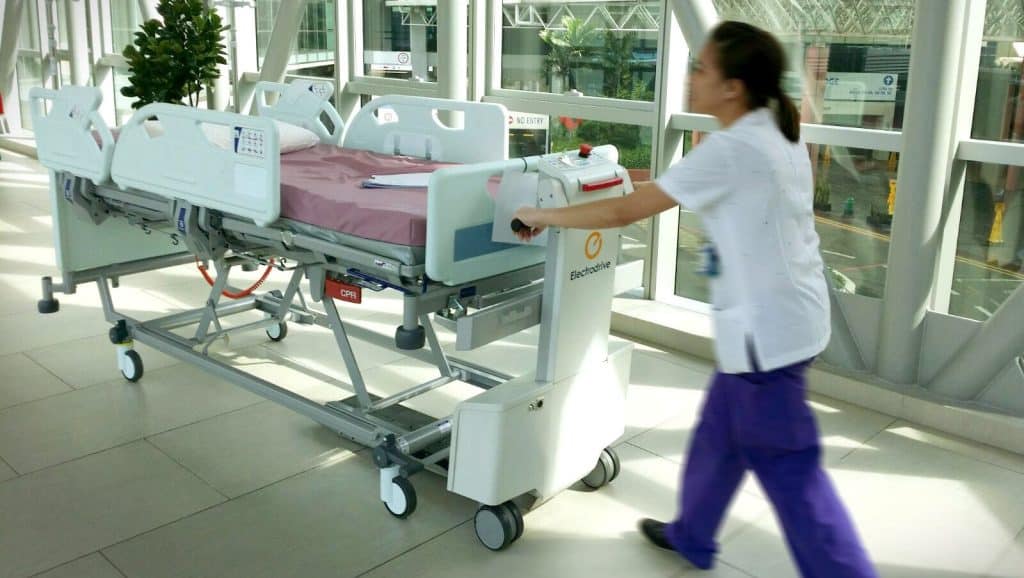 What do we offer prior to purchase and implementation?
We understand that a hospital will very rarely consider purchasing a large piece of capital equipment such as a bed mover without doing a thorough analysis of the options and evaluating whether the equipment will meet their needs.
For this reason, we offer the following options to ensure the Felgains bed movers are the most suitable choice for your hospital and your requirements. 
Product Demonstration (virtual or face-to-face)
We can demonstrate the bed mover virtually or face-to-face, depending on your needs and schedule. Face-to-face demonstrations are typically preferred because they allow you and your staff to get hands-on with the product and try it out for yourselves in your hospital. 
Product Trial
If the bed mover is something you think will benefit your hospital, we offer you the opportunity to trial the bed mover and test it in your day-to-day hospital environment. A trial is typically between 3 days to 1 week long, however, if your hospital requires a longer trial we would be happy to discuss this. 
Audit (face-to-face)
The purpose of an audit is to assess whether your hospital premises are suitable for bed movers to be used, looking for features such as slopes, long corridors, narrow corridors, and lifts. If the audit suggests that your hospital is likely to be suitable for a bed mover, the hospital would typically move on to trial the bed mover. 
Tips on how to implement bed movers effectively
Over the years we've proven time and time again that the secret to a successful project comes down to the implementation. This is why at Felgains we take implementation very seriously and strive to do all we can to support you with it. 
If a project is implemented successfully, with every relevant party bought in and on board with the project, you have a high chance of seeing excellent results from your project. 
Training
Training is of utmost importance when talking about project implementation. We offer free training at the time of the delivery of every bed mover, and we highly recommend that as many day-to-day users of the bed mover as possible are present for the training. 
If this isn't possible, we can offer a train-the-trainer session, where we train a handful of key staff and give them the tools and resources they need to effectively cascade the training through the hospital. Follow-up training may be necessary, particularly if you have new staff join, and we are happy to support you with this. 
Engaging your EBME department
As well as training the day-to-day users of the bed movers, we recognise the importance of training your EBME department on how to maintain, service and repair the equipment to allow for a fast and efficient turnaround should something go wrong. 
Training your EBME department on the Felgains bed movers is something we recommend to ensure effective implementation and project success, and it's something we are happy to support you with. 
---
To get the implementation started in your hospital, feel free to call us on 01473 741144, email us at [email protected], or contact us using the form below.
---
Related articles
How Much Do The Felgains Bed Movers Cost?
Top 4 Drawbacks Of Powered Bed Movers, With Solutions
The Best Powered Bed Movers For Hospitals In 2023
---
Get in touch
Got a question or want to send us a message? Let's talk.
Author
Terry Smith