March 29, 2023 |

Terry Smith
Patient Stretchers vs Hospital Beds; What Is The Difference?
A common question we get asked is – what is the difference between a hospital bed and a patient stretcher, and which one should I purchase for our hospital?
There are some key points to consider when comparing patient stretchers and hospital beds, which we will cover in this article:
Cost
Size
Manoeuvrability
Maintenance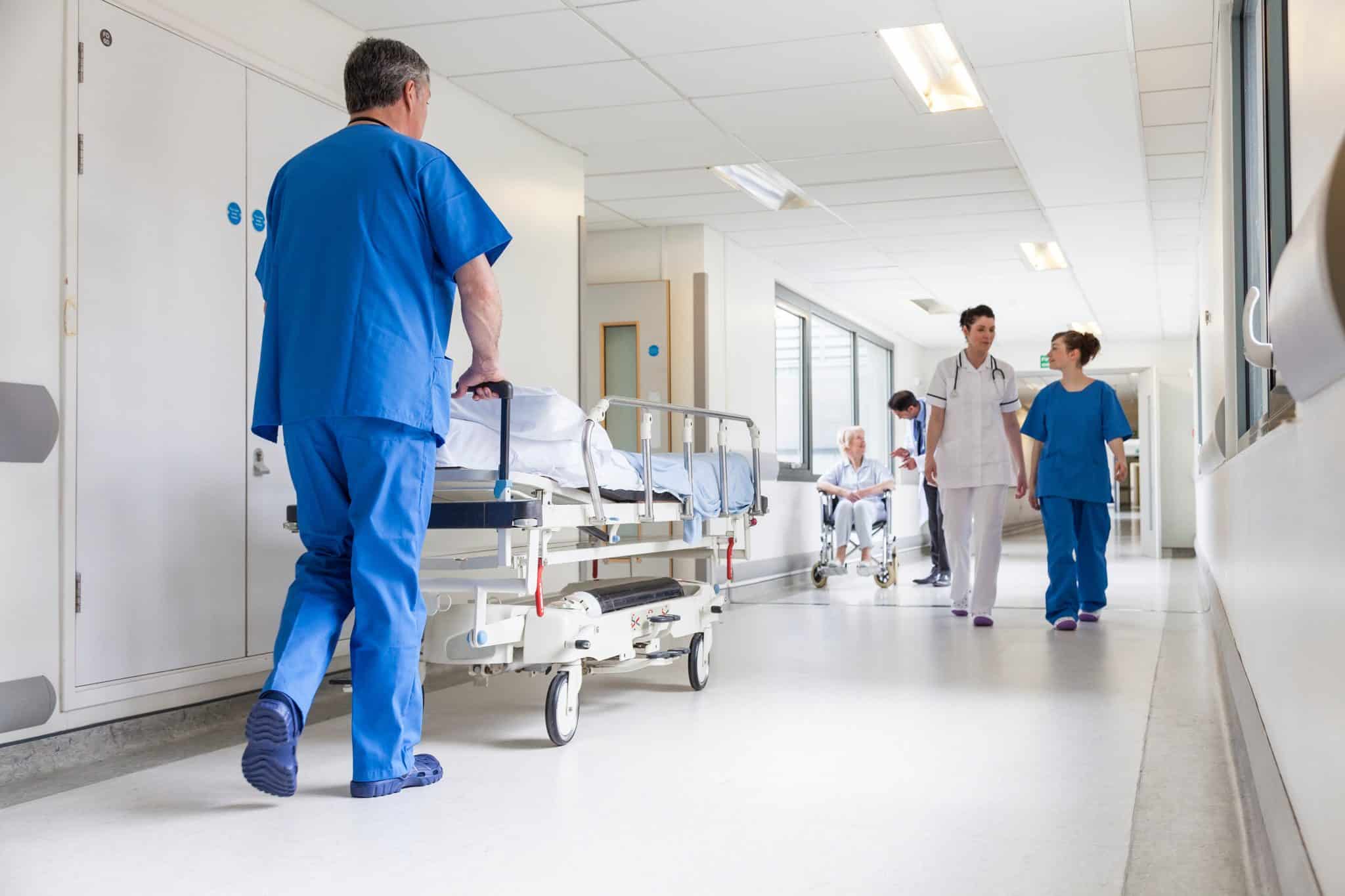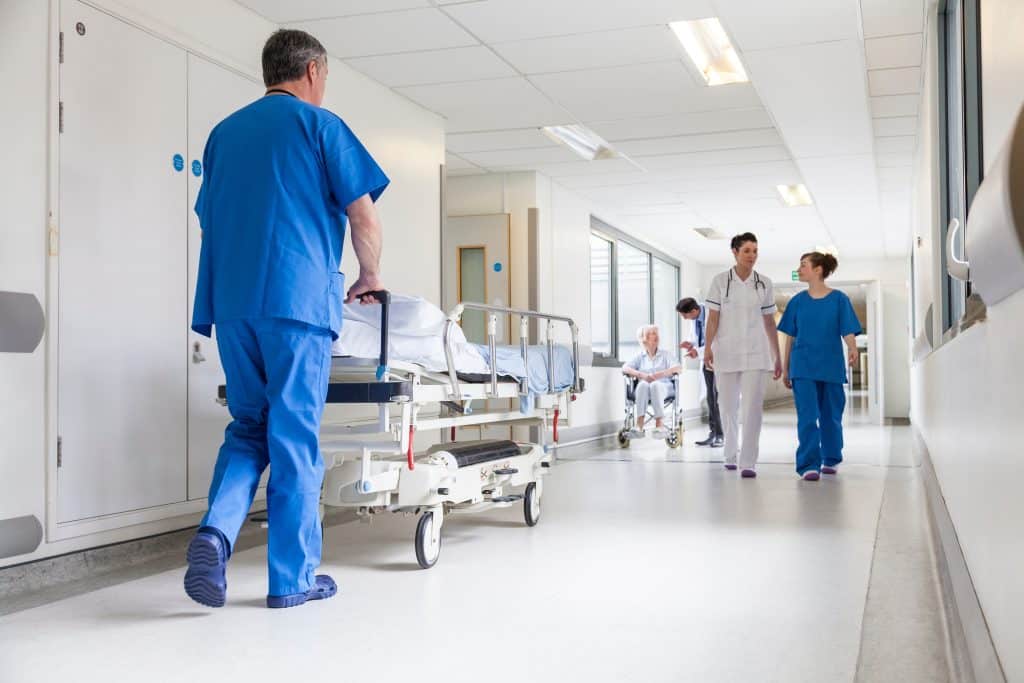 Patient Stretchers vs. Hospital Beds; what's the difference?
Patient stretchers, also called patient trolleys, are designed mainly for the transportation of patients and for specialist procedures. They are thinner in width than hospital beds, offering better access to the patient for specialist surgery and procedures such as imaging. They are not designed for the patient to stay on them for an extended period of time; their mattresses are typically thinner and less comfortable than those of a hospital bed.
Hospital beds are wider and longer, with thicker mattresses designed to be comfortable for the patient over a long period of time. Hospital beds are not designed for transporting patients, so they would typically stay in a ward within the hospital.  
Patient Stretchers vs. Hospital Beds – Costs comparison
Patient stretchers are more costly than hospital beds, largely due to the fact that they are built to withstand transportation and can be very specialised depending on their function. Because of the level of customisation available, the cost for a patient stretcher can range right from £3,500 up to £15,000.
Hospital beds cost less, typically costing between £2,500 and £10,000, depending on customisation such as additional accessories and technology.
Related article: How Much Do Patient Trolleys Cost To Buy?
Patient Stretchers vs. Hospital Beds – Size comparison
Patient stretchers are designed to be easily transported through hospital corridors, doorways, and via lifts. A standard patient stretcher width is typically between 700mm and 850mm wide, and around 2100mm long, though stretchers designed for bariatric patients are usually wider.
As a general rule, hospital beds are typically 1000mm wide by 2200mm in length. Again, bariatric-specific hospital beds will be wider. Beds can also usually be extended to accommodate all patients.
Patient Stretchers vs. Hospital Beds – Manoeuvrability comparison
Patient stretchers are designed to easily move patients with minimum input from nursing staff and porters. They are lightweight, and usually equipped with large castor wheels and a fifth wheel to facilitate easy manoeuvring. Some patient stretchers are also equipped with powered drive assistance, to minimise the manual effort required to move the stretcher.
In comparison, hospital beds are not designed to be used for patient transport, and as such their wheels are smaller and lighter duty. The increased size and weight of hospital beds also make manoeuvring around a hospital much more difficult.
Patient Stretchers vs. Hospital Beds – Maintenance comparison
Patient stretchers are used constantly throughout the day to transport patients and facilitate procedures, and as such, they are designed to be strong and able to withstand constant use. They are also designed to be straightforward to maintain and service, and often have fewer specialist and fragile parts than hospital beds.
Hospital beds are 'weaker' in comparison to stretchers and may take longer to maintain and repair if damage occurs, due to the number of electrical components and functions they have. Hospital beds are usually more difficult to clean and disinfect when compared to patient stretchers, to their more complex construction.
---
Related articles
5 Tips For Avoiding Injury When Moving And Handling Patients
Ten Tips For Handling Bariatric Patients In Hospital
How Much Do Patient-Handling Related Injuries Cost The NHS?
---
Get in touch
Got a question or want to send us a message?  Let's talk.
Author
Terry Smith