Harnessing innovation to improve patient safety and flow in hospitals
NHS Trusts face significant pressures, from staff sickness and shortages to lengthening elective care waiting lists. Against this backdrop, how can moving & handling advisors advance best practice and ensure safe systems of work?
We believe the answer lies in design innovation and dependable support. Put simply, we're here to make it easy to move patients safely.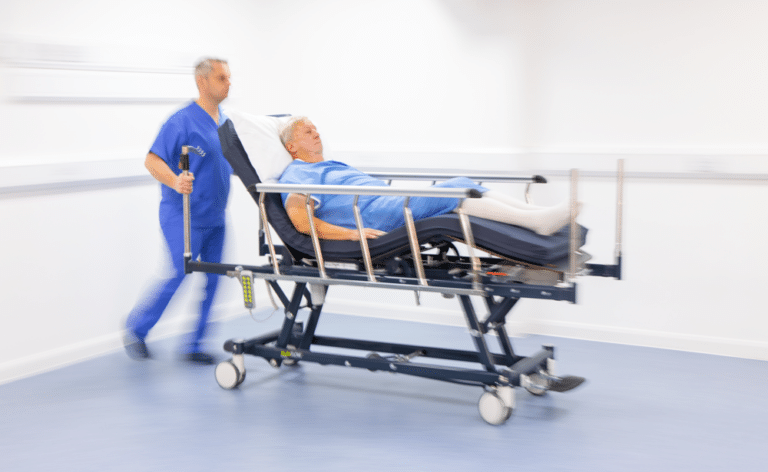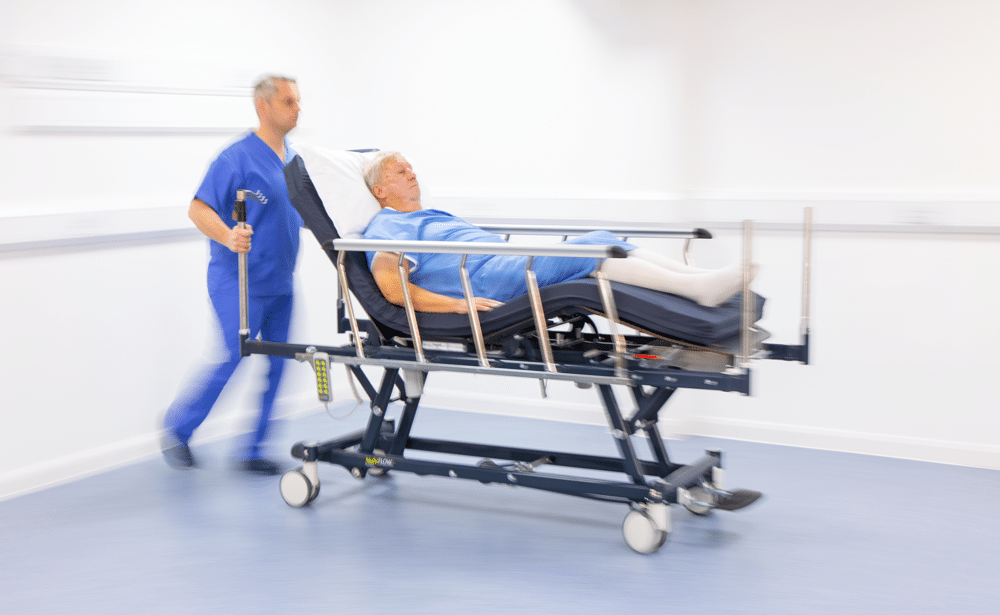 Improved Patient Safety

Why? NHS trusts continue to report adverse incidents such as falls from patient trolleys in ED & increased tissue damage due to long trolley stays. Solutions such as our MultiFlow Trolley are built to solve these challenges, improving patient safety.

Safer Moving & Handling 

Why? Poor posture, deficient design and bad practice negatively impact patient experience and increase the risk of staff injury. Solutions such as our powered bed movers allow care staff to safely and correctly provide good patient care.

Efficient Patient Flow

Why? With growing waiting lists and budget constraints, keeping patients moving through the hospital is paramount. Our reliable range of stretchers and trolleys allow departments to function at maximum efficiency, improving patient flow.
Our Acute Care Product Range
Featured Product | MultiFlow Ultra-Low ED Stretcher
Many NHS trusts continue to report a high number of delayed discharges in emergency departments & increased incidents of pressure damage and falls due to longer stretcher stays.

The MultiFlow combines an industry-leading low height with dual auto-regression to bring a new standard of patient safety and flow to your emergency department.
Find out more
Meet our acute patient handling advisors
What would you like to do next?