Octave Bariatric Profiling Bed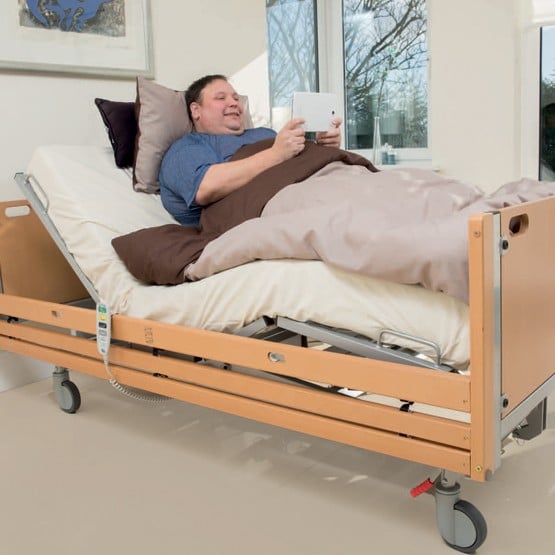 With a safe working load up to 60 Stone (385 kgs), the Octave is a robust yet stylish profiling bed solution for bariatric clients. The fully powered 4-section profiling provides optimal comfort and support to the client, as well as an ideal working environment for the carer. The frameless construction of the mattress platform allows improved side access to the client, and the bed ends can be detached independently of the side rails for quick and easy access to both head and feet.
Great comfort and stylish design
The bed frame extends to the edges of the bed base for enhanced support and ease of transfer. An easy-to-use hand control allows the client to operate the bed´s height and profiling function themselves. And the Octave's heavy duty motors enable a smooth and almost silent operation. This substantial, yet stylish bed blends in with most decor.
Customers who viewed this item also viewed