Putnams Bony Parts Cushion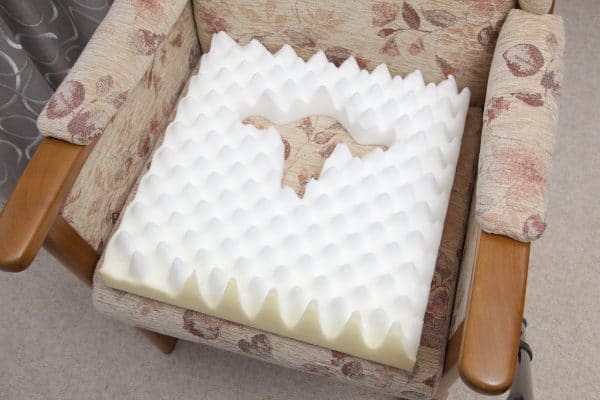 Featuring integral pockets to allow cooling air to circulate, and high foam peaks which help to evenly distribute pressure, the Putnams cushion reduces pressure-related pain. The cut-out panel specifically relieves pressure from the Ischial Tuberosities and other, regional pain.
Cut into a simple square (43 x 43 cm/17 x 17 inches), this cushion is suitable for almost any seat. The lightweight foam makes it easily portable, and can be used in the car, or the office, as well as the home.
The cushion is pictured without a cover.
Choose from two depths:
Standard – 76 mm/3 inches
Deluxe – 100 mm/4 inches
Customers who viewed this item also viewed