AirMax Hybrid Pressure Relief Mattress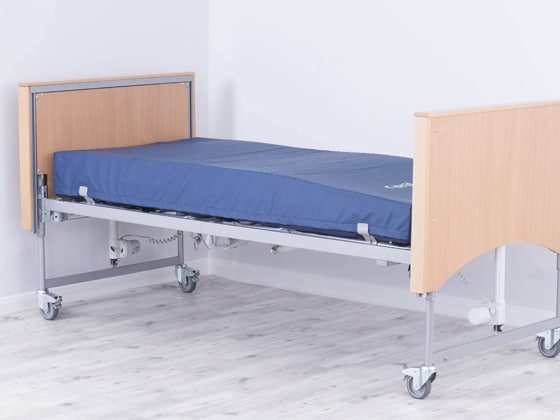 Key benefits:
The AirMax combines a dynamic surface, that can be tailored to individual users and will automatically adjust when a patient is repositioned, with the comfort of a foam mattress.
A unique air control and release valve allows the mattress to slowly and evenly distribute the user's weight and avoid discomfort or disorientation.
The AirMax does not require a motor pump so maintenance costs are reduced and the system is silent while running. With no power required, the mattress can be used in a power outage and for patient transfers.
The mattress includes sloped heel area with air cells to deliver continuous local pressure relief.
Includes a waterproof, vapour-permeable, anti-bacterial and anti-fungal cover.
Customers who viewed this item also viewed