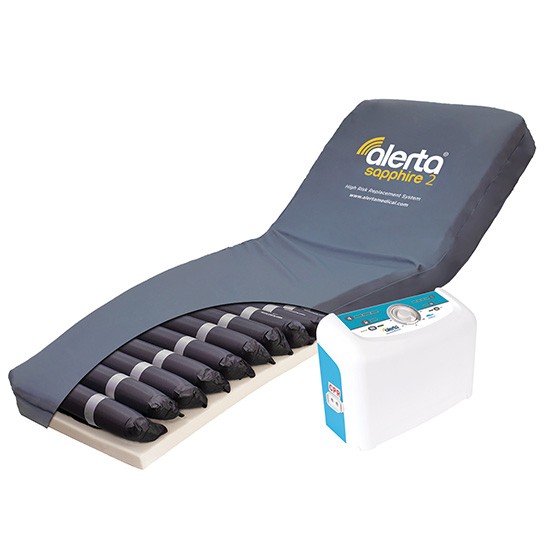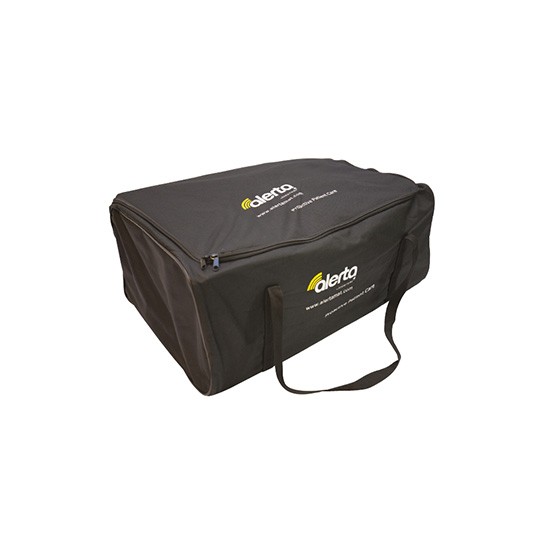 Sapphire Hybrid Air Pressure Relief Mattress
The Sapphire is a replacement alternating pressure relieving mattress with 5" air cells and a 2" foam base forming an in-use height of 7" for effective prevention and treatment of patients at high risk of developing a pressure ulcer in hospital, nursing and care home environments.
The Sapphire is extremely easy to set up. Once it's running, air sensors and microcomputer regulators ensure the pressure is constantly tracked and analysed, allowing the mattress to maintain optimum pressure at all times.
Alternating cells inflate and deflate at the same rate, ensuring there's always an even distribution of pressure – perfect for undisturbed sleep.
Plus, ventilated air cells create air flow which helps to reduce moisture – a key contributor to the development pressure ulcers.  The waterproof PU cover is also multi-stretch to minimise friction on the user's skin.
The Sapphire's one-press 'auto-firm' feature inflates the air cells for a stable surface needed for repositioning and to carry out care tasks.
The seat inflation system allows to the user or caregiver to ensure additional mattress support in the seating area if the user is in a seated position. A remote control grants greater independence to users with reduced mobility.
The pump is also incredibly quiet, enabling users to get a good night's rest.
Why not get in touch for further details and pricing?
Additional information
| | |
| --- | --- |
| Weight | 13.8 kg |
| Dimensions | 115 × 50 × 40 cm |
Independently removable cells make them easy to replace if necessary
Emergency CPR tab provides a quick-pull system which rapidly deflates the cells in case medics need to perform CPR on the user
Static pressure pillow function
Antimicrobial, machine washable cover
Clinical pressure mapping evaluation
Zipped storage bag
Dimensions: 200 cm (78.5 inches) x 90 cm (35.5 inches) x 20 cm (8 inches)
Weight: 10 kg (22 lb)
Safe working load: 200 kg (441 lb)
Operating System: SensaCare Truflo Technology®
Pump Dimensions: 34.5 cm (13.5 inches) x 24 cm (9.4 inches) x 12.5 cm (4.9 inches)
Pump Weight: 2.8kg (6.1lb)
Cycle Time: 10, 15, 20, 25 minutes
Memory function
Air Output: 8 litres/minute
Power Input: AC220–240V, 50-60Hz
Power Consumption: 7W
Fitted with hanging brackets