Absorbent Bed Pad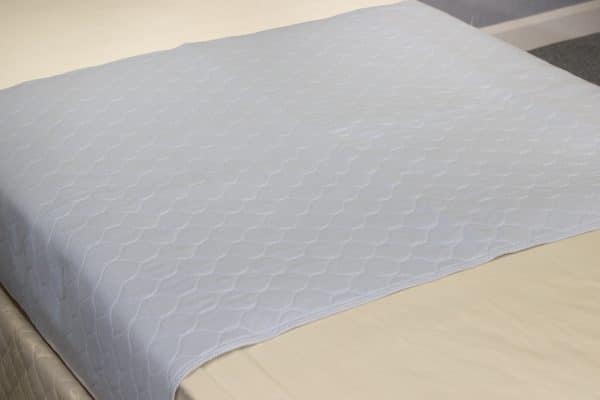 From
£19.16 Exc. VAT
The absorbent bed pad protector better know as Kylie Sheets offers comfort, quality and absorbency which is the leading choice for those looking for incontinence bed protection.
It is incredibly soft to sleep on with its 5 Layer Super Absorbency padding, ensuring moisture is kept away from the skin which allows the user a comfortable night's sleep.
Held in place using fitted wings tucked under the mattress and the water proof backing ensures the rest of the bed stays clean and dry. Can be washed 300 times on a cycle up to 95°C. Do not use bleach or fabric conditioner when washing and only tumble dry on a low heat.
Choose from three different sizes:
Single bed: 700 x 850 mm / 28 x 33 inches (2 litre absorbency)
Single bed: 900 x 900 mm / 54 x 36 inches (3 litre absorbency)
Double bed: 1370 x 910 mm / 54 x 36 inches (3 litre absorbency)
Customers who viewed this item also viewed