Invacare Universal High Sling (choice of material)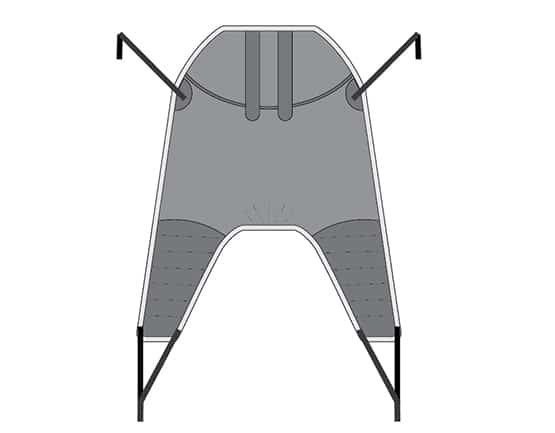 Support level: High (supportive of the whole body and head)
Positioning: Slightly reclined
Use: General purpose (transfers to and from lying and seated positions)
Characteristics of resident: Limited control of the trunk, head or hips
Attachment: Loop
SWL: 200kg/31 stone
This is available in three different fabrics: Net, Spacer or Polyester.
Net: Used for bathing or for a resident who is seated for an extended period of time.
Spacer: A slightly elastic material that is well suited to those with skin integrity issues.
Polyester: A standard material that is easy to apply.