October 27, 2023 |

Terry Smith
What optional extras are available for the MultiFlow stretcher?
The new MultiFlow Low Stretcher from Felgains combines an industry-leading minimum platform height of 340mm with dual auto-regression to bring a new standard of patient safety to your emergency department.
In this article, we will look at all of the options that are available as extras when purchasing the MultiFlow, which enable you to customise the trolley to suit your requirements.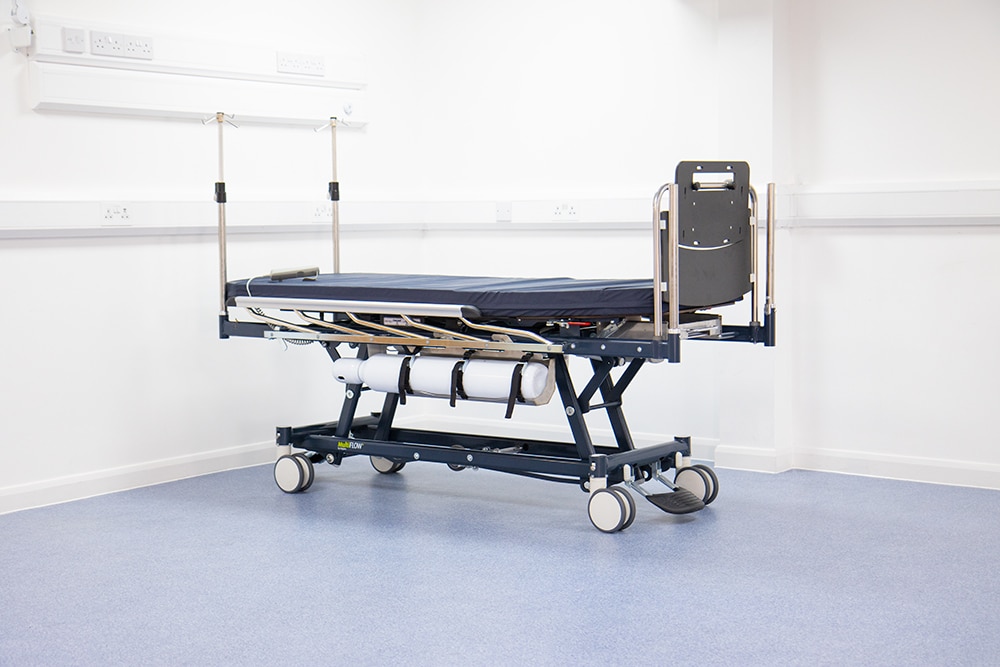 What options are available?
Slimline slide-away basket

Ideal for personal effects, the slide-away basket prevents any personal belongings or documents from getting mislaid or lost. 

Oxygen cylinder holder

The optional oxygen cylinder holder is available in multiple sizes to suit the majority of cylinder sizes. Sizes are available to suit CD, F, HX and ZX bottles.
Dual-purpose footboard

The MultiFlow's optional footboard doubles up as a monitor support, which easily folds out to provide a sturdy surface. 

2 Mattress Options

We have two mattress options for the MultiFlow to suit the majority of your patients:

1. High-risk mattress with 150kg safe working load
2. High-risk mattress with 260kg safe working load
Explore the MultiFlow's features and options
---
Related articles
Pressure injury in emergency departments | The problem, statistics, and solutions
How does the MultiFlow Stretcher help prevent pressure injury in emergency departments?
How does the Felgains MultiFlow Low-Height Stretcher improve efficiency in emergency departments?
---
Get in touch
Got a question or want to send us a message? Let's talk.
Author
Terry Smith