March 18, 2020 |

Reuben Bush
How to prepare the elderly for Coronavirus Isolation
Following the UK Government's announcement that all over-70s and vulnerable persons will need to self-isolate due to the coronavirus pandemic, preparing the elderly for coronavirus isolation is crucial. To help the elderly and vulnerable through these troubled times and help them make the most out of the situation, we've put together the following guide on how to prepare the elderly for coronavirus isolation.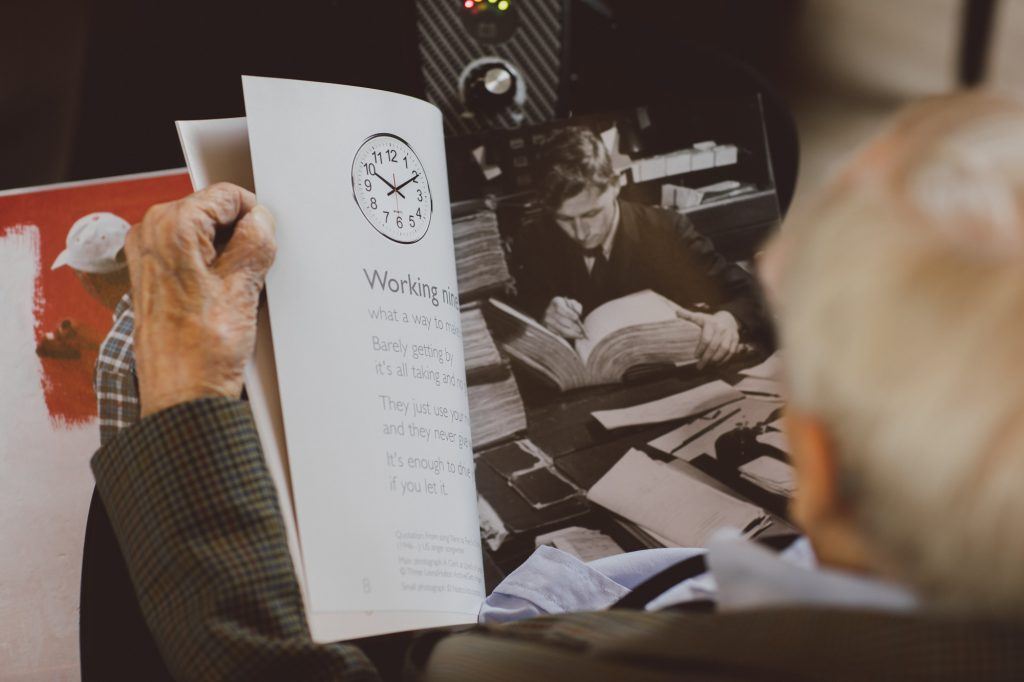 Preparing for Self-Isolation
First, ensure that any medication you currently receive will still get to you. Speak to your pharmacy and see if it can be delivered or arrange for a friend or family member to collect it on your behalf and deliver it to you.
If approved by your GP or pharmacist, look at vitamin and mineral supplements to complement a healthy diet.
As well as essential household supplies, consider what else you may need to get ready.  Should you need to use incontinence products, check your stock of pads, pull-ups and briefs and top them up if necessary, it may also be prudent to consider aprons, gloves and wipes. To improve hygiene and make it easier, consider using disposable liners inside your bedpan.
If you'll be spending more time indoors, it's a good idea to check what state your footwear is in. If they're looking and feeling a little sorry for themselves, invest in a pair of trusty slippers or house shoes to keep you comfortable and stable on your feet. If you know your size, we can get these sent direct to you within 48 hours.
How is your current easy chair? If it's in good shape but needs a bit of extra comfort, you can add a Putnam's cushion for added comfort and pressure relief. If your current easy chair has seen better days, you may want to look at our range of comfortable Upright Chairs or Rise and Recline Chairs.
It's also really important that you keep up regular contact with friends and family. If you can, a regular video call using a platform like skype or WhatsApp video call is an ideal solution. If you're not too keen on all that, then there is always the good old telephone! Organise a daily or weekly time to keep in touch with friends and family to keep your spirits up.
What to do when in Self-Isolation
Once in self-isolation, maintaining a positive mindset should is a primary consideration, and finding enjoyable things to do will help pass the time whilst keep spirits high.
Take up a new skill or hobby
Why not start that hobby you've always wanted to try but never got around to? Dust off your needles and start some knitting or fire up the oven and indulge in some cooking. Worried about standing for a long time? Try a perching stool. Perhaps you've always wanted to take up reading and get into a good book? Self-isolation provides a perfect opportunity to increase your knowledge through reading.
Keep active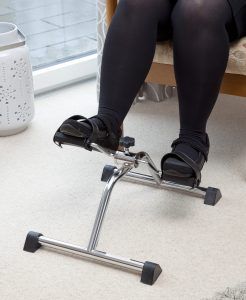 Keeping active while in isolation is essential for maintaining your physical fitness and mental equilibrium. Getting some fresh air in the garden will help to keep you healthy or you can do a light workout while reading that book or doing your knitting with a simple yet effective pedal exerciser.
Picture and Colouring Books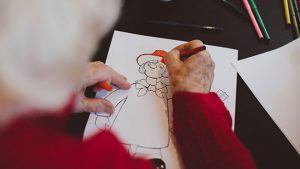 Who doesn't like a bit of colouring? As well as helping to combat stress and improve mindfulness throughout the current situation, a colouring book is jolly good fun. Team that with retro images, including Spitfire aircraft and scenes of picnics, and you've got hours of fun. Or bring back many happy memories of days spent in the countryside and at the seaside with some pictures to share books.
Jigsaw Puzzles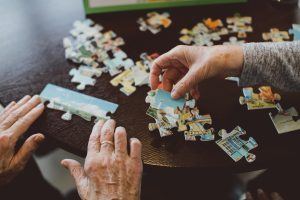 Evoke happy memories and enjoy that sense of achievement whilst stimulating both mind and muscle with some retro jigsaw puzzles. Try a 1000 piece – or 2500 piece if you're feeling brave!  Or if larger versions are difficult, we have a range of 13, 35 and 63 piece puzzles that help for loss of eyesight or memory.
Getting everything around the house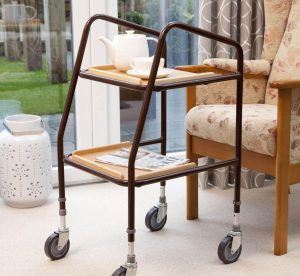 Take these activities to whichever room you like with a household trolley. Use it for the puzzles, the morning brew, afternoon snacks, or anything else you can think of.
We're here to help
Throughout this challenging period, our retail team are always here and ready to help. If you need any advice, give us a call on 01473 741144 to get real advice from knowledgeable people. Let's make the good British spirit shine through once more!
We remain open as usual with protective measures in place.  If you can't make it to our showroom, just call us on 01473 741144 to place an order.  You can keep updated with our action plan at felgains.com/coronavirus/.
Author
Reuben Bush
Reuben joined the Felgains team in August 2019, bringing with him passion and experience in marketing and design – from a rather different sector. His focus is now on improving each and every touchpoint of our customer experience and building a vast following of raving fans! He loves road cycling, and also happens to have rather a weakness for food – he's a bona fide chocoholic!